Everything you need to plan your dream wedding, in one easy-to-use resource
The Boss Bride Playbook is packed full of practical wedding planning guidance and advice in an easy-to use digital format, covering everything you need to go from newly engaged to blissfully married.
It includes all the tools you need to plan, track and manage your wedding process, as well as keep you organised for the big day.
RECENTLY ENGAGED? CONGRATULATIONS!
READY TO PLAN YOUR WEDDING BUT NOT SURE WHERE TO START?
What if there was a step-by-step guide that helped you plan your wedding, without the

stress?
We surveyed over 100 couples about their wedding planning journey and how they were feeling. The top three responses were:
"Overwhelmed – we have no idea where to start"
"Help! Please send vodka!

"
Whilst all troubling answers, that last one really bothered us. And not just because vodka reminds us of being 18 again (shudder), but because there is a solution to stop you feeling any of that while planning your wedding and it's an accessible resource... a Wedding Planner!
But even though you know a wedding planner is the smart choice, you're not ready to commit to their fees.
If this is sounding like you,

stay

with me...
You have a clear vision for your ideal wedding and you know what's most important.
You and I have something in common - we both want your wedding to be the best day of your life and for you to keep your sanity in the meantime!
There is so much outside pressure on couples these days; everyone has an opinion, social media makes us think we need to make the day bigger than Ben Hur, and it's easy to forget that your wedding is about you and your partner.
Perhaps you don't really need a stranger giving you advice and yet another opinion on how you should plan your wedding. Perhaps you're like me and you enjoy giving it a go yourself! You get fired up while exploring Pinterest and googling how to budget for your wedding. Perhaps you've already booked a venue and even started a spread sheet, but you're still not feeling like you have everything under control.
I've taken everything I've seen and learned from over 6 years of wedding planning, and turned it into a 5-step, no-nonsense online resource for brilliant brides and grooms like you.
Along with our team, I've been part of over 250 weddings and I'm proud to say that I have seen / fixed / and smiled through it all! I've been helping couples, just like you, take control of their wedding planning journey and focus on what really matters - marrying the love of your life.  
I'm handing over the step-by-step system we use, every day... to you
Our mates at Google tell us that it takes on average 523 hours to plan the average wedding, and we're certain that doesn't include the lost sleep, time spent accepting unwanted opinions, wrangling wedding party members and dealing with obligation guests!
The Boss Bride Playbook is designed to take the "how" out of "how to plan" and turn it into "what to plan" and when.
Did you know that wedding planning is actually a full-time occupation? - it's my full-time occupation!
YOu already have a day job, a partner, a social life, kids and pets, family and general life admin to look after; throw in wedding planning and it's no wonder you're tired!
The Playbook is here to save you running around to find the information - it's already here for you!
My favourite part of wedding planning - the money saving part!
It's no secret that a wedding is an event with lots of spinning parts, and those spinning parts come with a price tag.
By putting my tips and tricks into practice, you're going to learn where to save, where to splurge and what to not waste your money on, too.
"Everything I've learnt over the past 6 years, packaged up neatly for you to access 24/7"
Ultimately designed to save you precious time, energy and money so you can focus on what truly matters
Step-by-step guidance to plan your whole wedding

The exact tools we use to every day in our business

Cheat sheets and questionnaires

Working spreadsheets and calculators

Guest list tracking and seating tools

Checklists for each step of the way

Easy, actionable tasks to keep you on track

Instructional audio files from yours truly!

Budgeting guides, a

nd so much more!
SO what are you waiting for?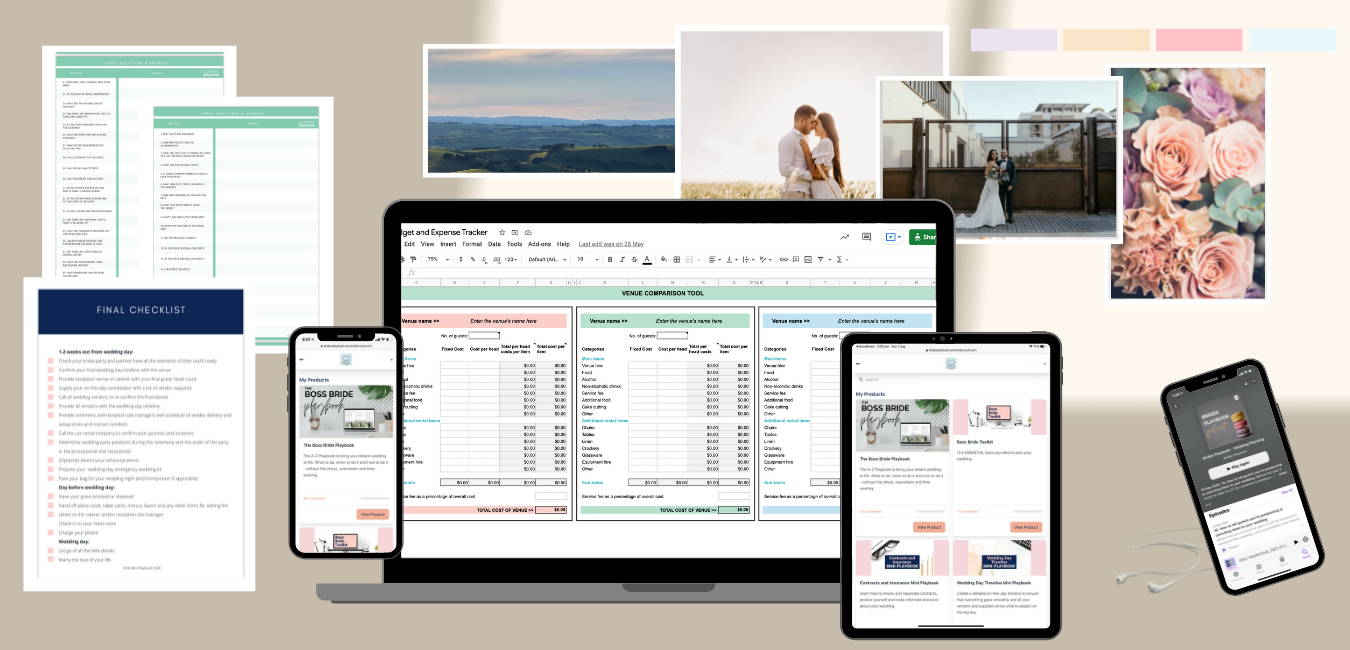 ---
You didn't get engaded to spend 24/7 planning your wedding - but now you're here it can feel like everything you need to do is just one big, ever-extending checklist!
Let's kick of by making a plan for your planning and download the tools you'll quickly realise you can't do without! Best of all, they're included and free!
In this foundational step, I'm going to walk you through how to set your wedding budget, help you make a guest list, decide on your overall look, feel, vibe and level of formality for your wedding, AND we're going to get right in and book your ceremony and reception locations! 
02
The 5 Essential Pillars

---
This section is all about the 5 key services you'll need to book before getting ito the finer details. Without these services, you might find yourself lost down the track.
We're going to finalise your mood board, hire your ideal photographer and videographer, choose a caterer (if required) and lock in your main suppliers for the day.
We're also going to propose to your wedding party and start shopping for your wedding dress, so let's get excited!
---
Want to look and feel your absolute best on the day? Want to make sure your wedding party are dressed in style? Want to make sure your guests are entertained all night long?
I'm going to show you how to find the right hair and makeup artist, consider options for your wedding party's attire, get testing those wedding cakes, and book some epic entertainment!
We're also going to arrange accommodation for you and organise a room block for your guests, order wedding invitations and finalise your wedding website (yes, you need a website and it's easy to make one, I promise!)
---
If I could only give you one section of this resource, it would be this one.
This section is chunky and 100% necessary, so we've made it as easy as possible for you to create a floor plan, hire rental cars and other items, book and finalise details with your floral designer, arrange any sound and lighting you might require, and plan for any additional room decor - like photo booths, ceiling installations, backdrops or draping
Plus. we're going to dive straight in on the logistics of your day, so you know what to expect and what to tell your suppliers when they ask! I'm talking transportation, menu tasting, sending out invitations, and finalising all your personal details, too!
---
---
As the best day of your life approaches, we're going to do some final box ticking, and the good news is that this is going to be a breeze based on all the incredible work you've done leading up to this point!
In this final step, let's produce all your stationery for on the day, arrange a rehearsal with your offiiant and wedding party, schedule a final dressing/attire fitting and finalise your song selections for those key moments.
We're also going to cuddle your seating chart, provide your final guest list and dietary requirements to your catering team, and put together an ideal timeline and run sheet for your suppliers to work off.
---
I've always had a problem with over-delivering, and I just couldn't stop at 5 lots of valuable wedding information and advice.
SO... I created a sixth bonus section that's going to blow your socks off - hop on in to check it out!


USUALLY $129, TODAY JUST $89!
The only resource you need to bring your dream wedding to life! Save time, money and effort, and avoid the stress and overwhelm; this playbook covers everything from setting your wedding budget through to creating your ideal timeline, we've got you covered with the Bride's Playbook!
But who the heck am I to be telling you what to do?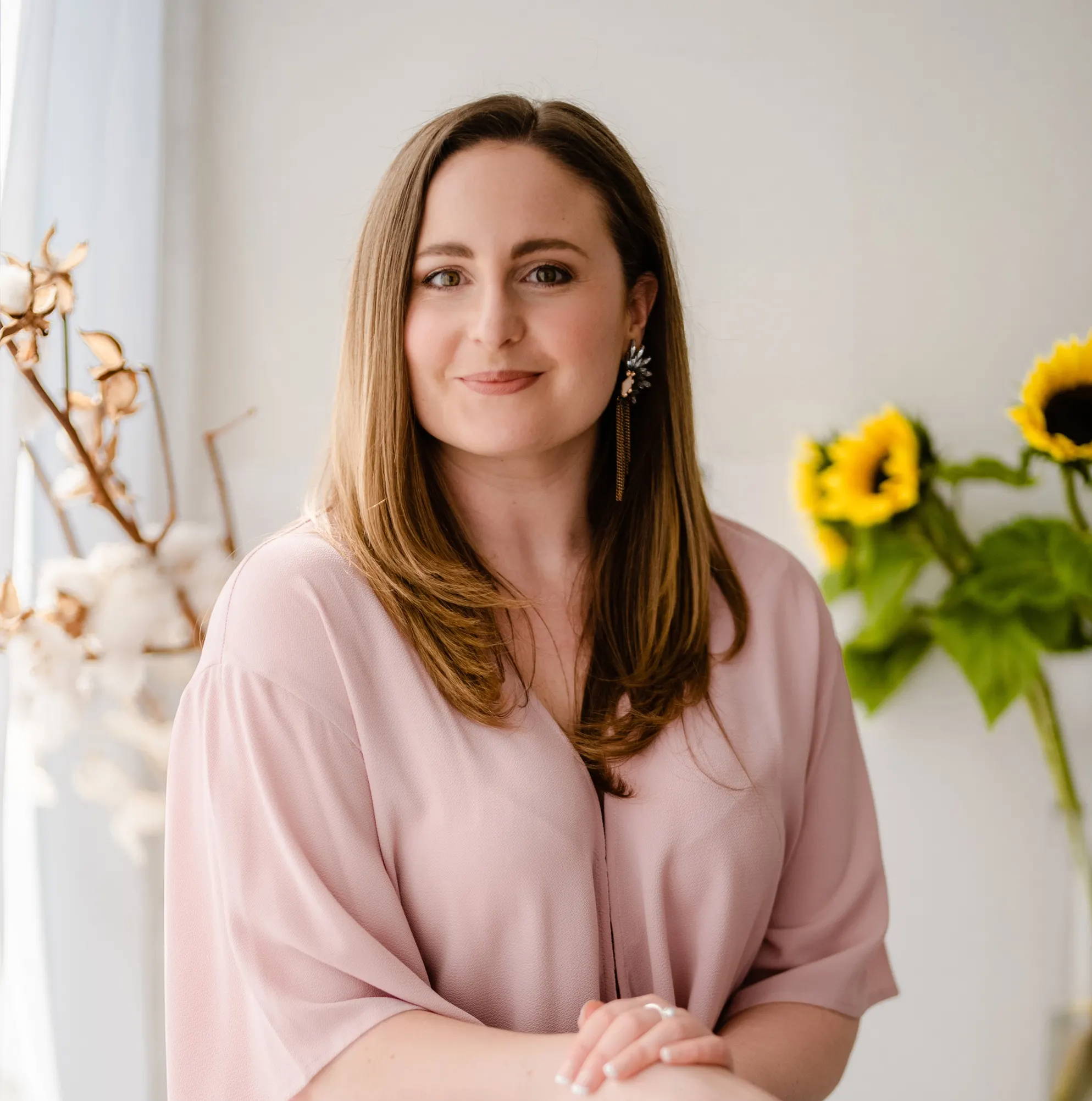 My name is Kerstyn Walsh and I'm the founder and original professional bestie at Hire a Bridesmaid!
Hire a Bridesmaid is a wedding planning, coordinating and professional MC (master of ceremonies) service provider, based in Sydney Australia.
I started my business over 6 years ago after I saw some dear friends of mine who were completely stressed out on their wedding day because there was so much left to do!
I decided then and there that I didn't want to see any other couple feeling the same way at their wedding and so I started Hire a Bridesmaid the next day!
Over the past 6 years, I've worked with over 250 couples to plan for and manage their wedding journeys and I've learnt SO much. I've seen the big mistakes, I've fixed the tiny details, and I've provided many pep-talks to our clients throughout the process, especially when that decision fatigue sets in.
I set a goal to reach as many couples as possible with the Hire a Bridesmaid Method of wedding planning- focused on stress-free vibes and fun!
But I am only one person and therefore only able to reach a certain number of people at a time, so I created this resource to help you plan the best wedding ever!
Looking forward to helping make your wedding even more fun and stress-free,
Kerstyn
xx
But don't take my word for it...
"Love it! SO easy to use and SO well thought out. I don't know how many hours you've saved me but it's A LOT!"
Sarah, Australia
2 NOV 2020, 13:12
""The Boss Bride playbook is exactly what I needed! I literally searched for hours upon hours trying to find the right tools to help me plan my wedding, and this is it. I really like that it's broken down into small, bite sized pieces. I just go through at my pace, and the checklist helps me know if I've covered everything. This has been just so helpful for me planning my wedding during this crazy time."
Jennifer, USA
15 AUG 2020, 14:42
"I just bought it!!! My partner lost his job which has made the wedding budget even tighter. We have had to let go of some of the dreams we had for the day but at the end of the day we are marrying each other and that is what counts. I am so excited to use your resources and become excited again about this experience.
Thank you thank you thank you!!!"
Jess, Australia
11 JAN 2021, 08:42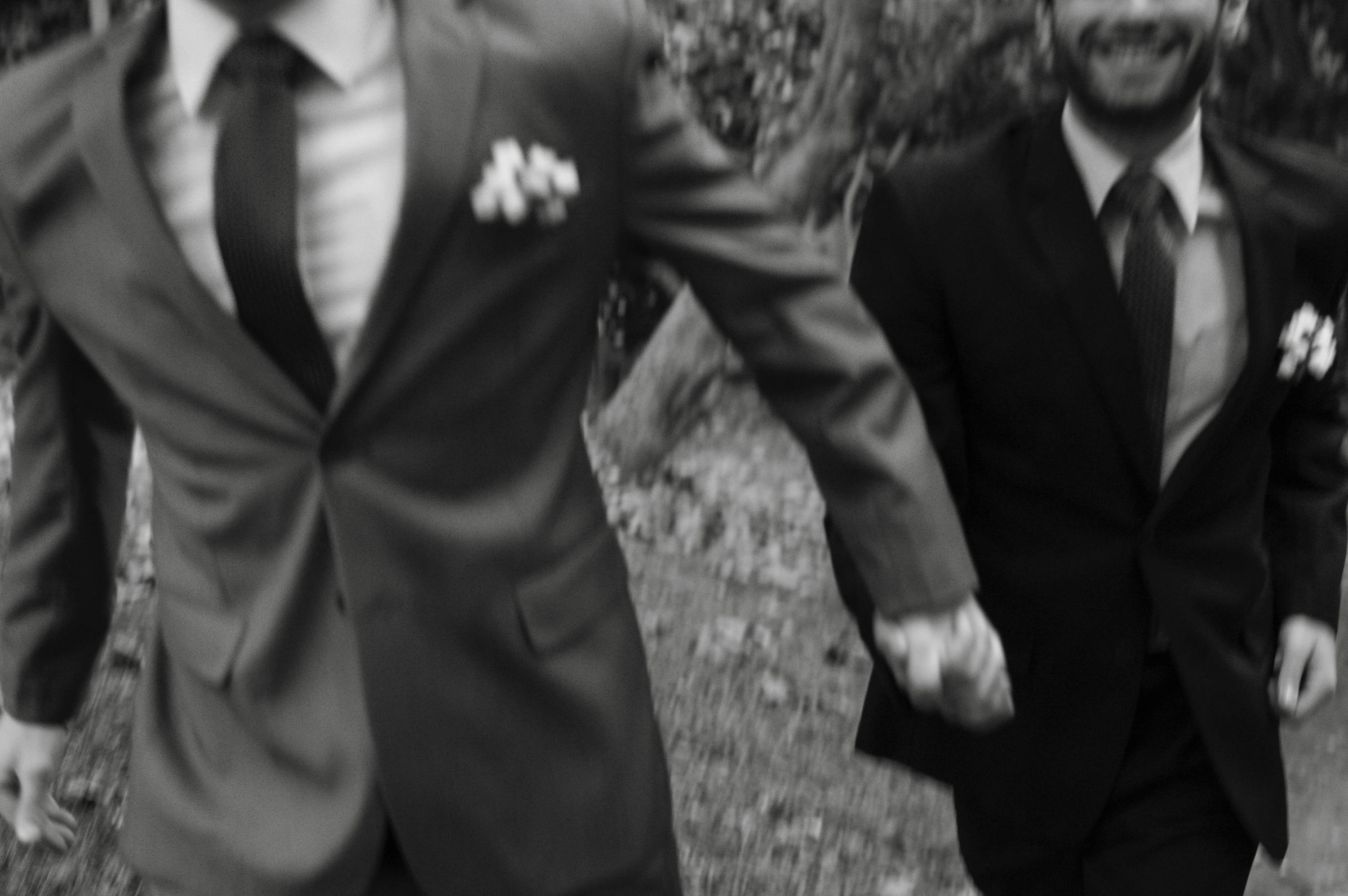 Still unsure?
Well, the problem could be that you're looking at your planning from a "wedding day only" perspective and not realising the power of using a tried and tested, step-by-step method ('method' is such a sexy word!)
You know your dream wedding is possible - you've seen others do it!
You know you don't have to spend thousands of dollars on a real life wedding planner.
You know that paper diary planner just isn't going to cut it.
But you're completely lost on how to actually begin to save money and stop wasting your precious time.
The more efficient your wedding planning is now, the more you get to relax and actually enjoy your engagement.

AND IF YOU SPENT MORE TIME HAVING FUN IN YOUR ENGAGEMENT, YOU'D HAVE:
More time to do the tasks you're genuinely excited about! Dress or suit shopping with your wedding party, having an engagement party, getting ready for your bachelorette and bachelor parties, picking flower colours, choosing music
A better night's sleep in the lead up to the day, without waking thinking you might have missed something.
Patience and answers to all those pesky questions you're asked throughout planning like 'what's the dress code', 'can we bring our children', 'may I have a plus one'.
A more enjoyable wedding day, knowing that you've covered every detail and ticked every box possible.
When you get talking about your wedding plans, you're excited and happy to share your ideas with anyone who will listen! But when it comes to sitting down and working out the "how", you're hit with a hazy befuddlement of where to start.
If this sounds like you, I know exactly how you're feeling.
I saw my dearest friends go from being thrilled about their engagement, sharing their plans and showing me their Pinterest boards with glee, to watching that all fade into the world of overwhelm. They wanted to be excited and focused on what matters, but pressure was weighing in from every angle and it was getting them down.
I experienced this every time I met with new clients in my business, Hire a Bridesmaid, too. As a bride, groom or spouse to be, you're absolutely delighted at the prospect of sharing your life together, and you want to celebrate your love with the wedding you've always hoped for.
But pressures arise in the form of work commitments, family expectations, maintaining a social life, finding the right suppliers, answering questions from guests and the list goes on...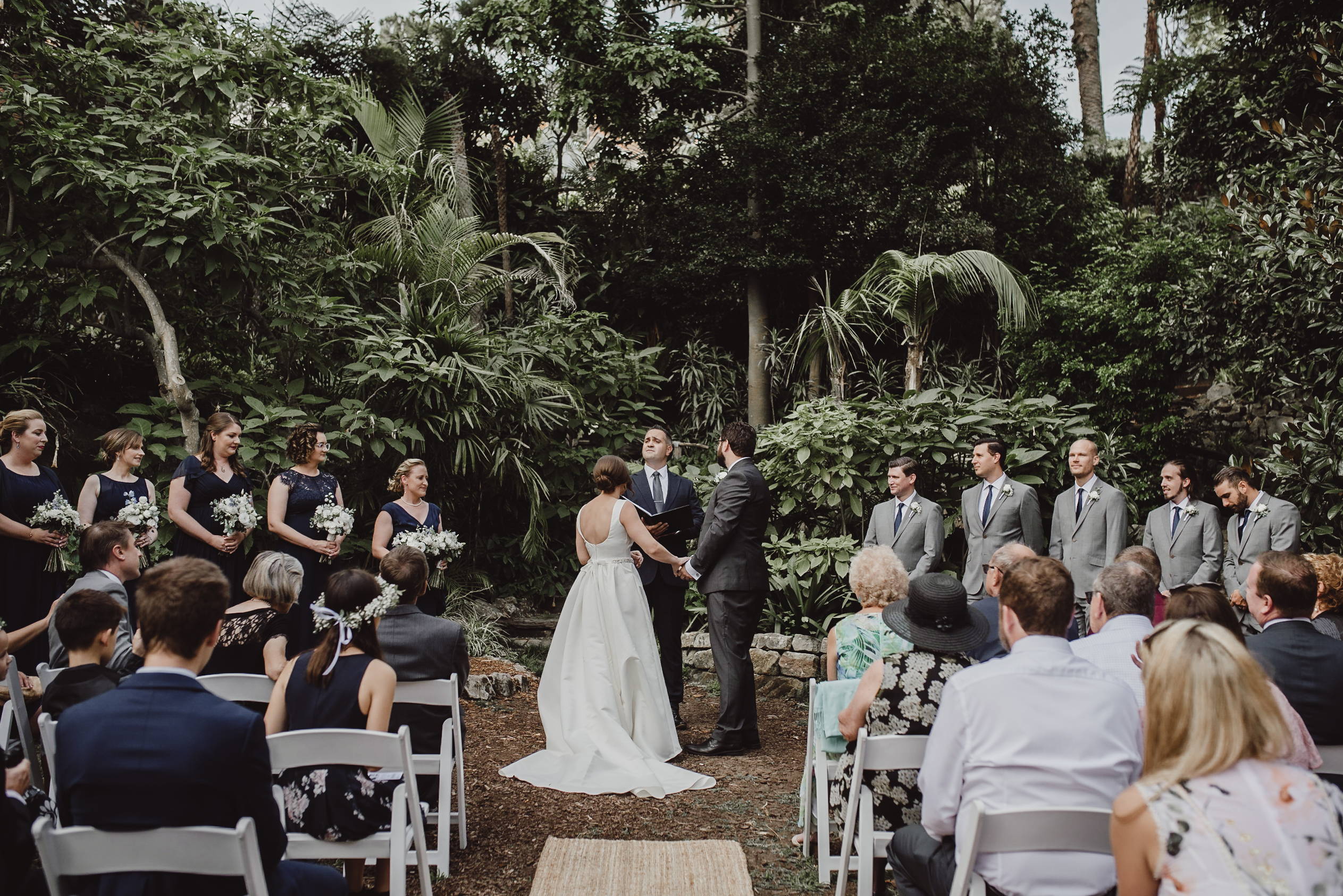 ---
Everything you need to plan your dream wedding, without the stress and overwhelm
Well, what are you waiting for? Hit the button below and let's get started on planning for the best wedding day ever!
---
---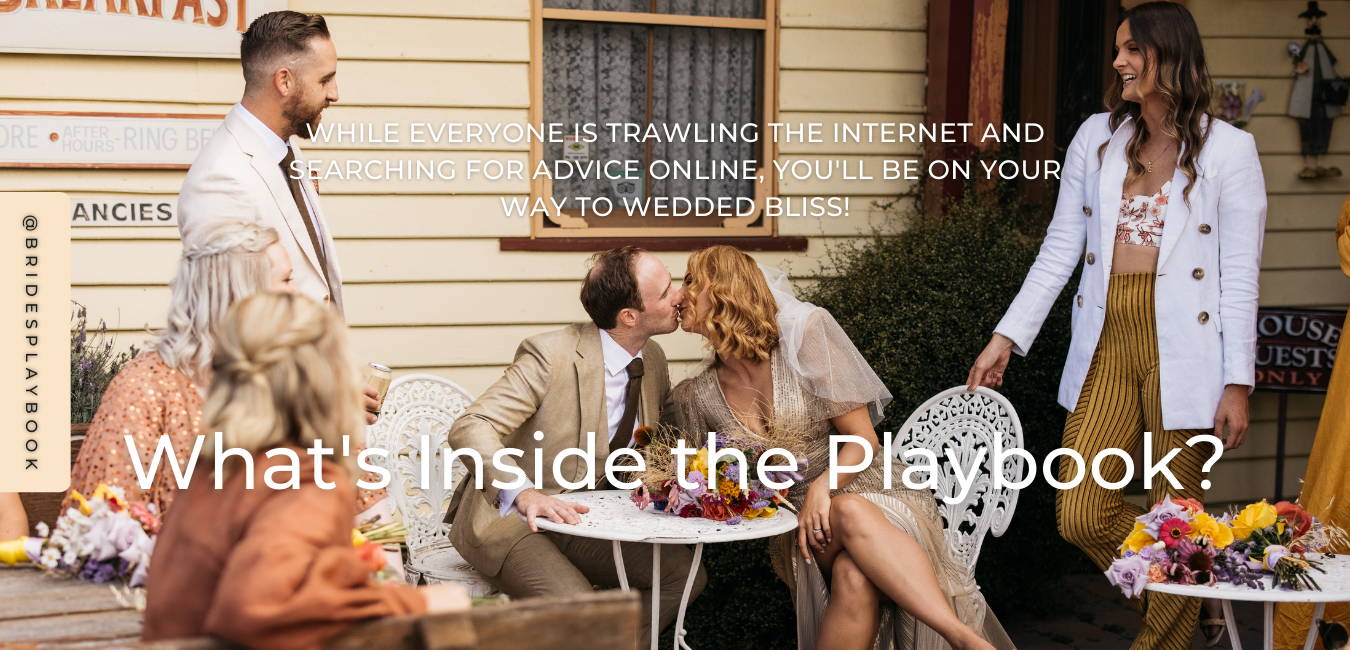 The Boss Bride Playbook is packed full of practical wedding planning guidance and advice in an easy-to use digital format,, covering everything you need to go from newly engaged to blissfully married! It includes all the tools you need to plan, track and manage your wedding process, as well as keep you organised for the big day.
SUBSCRIBE TO OUR NEWSLETTER
Wedding advice, special promotions and updates delivered straight to your inbox!